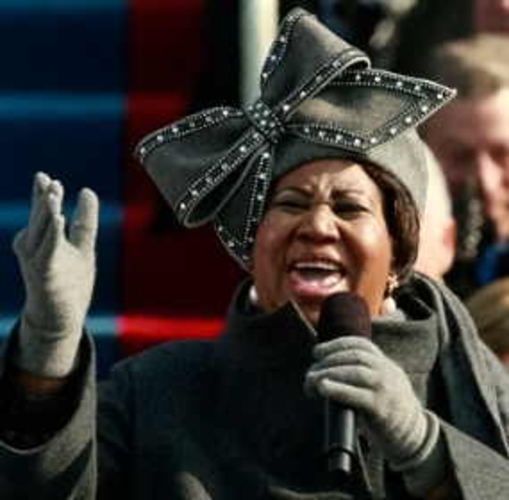 Smithsonian eyes Franklin inauguration hat
WASHINGTON, Feb. 1 (UPI) -- Singer Aretha Franklin says she is considering a request from Washington's Smithsonian Institution for the hat she wore to the recent presidential inauguration.
The "Respect" singer said in a statement that her main concern about offering the hat to the institute is its link to the ground-breaking inauguration of U.S. President Barack Obama, the nation's first black president, The Detroit News reported Saturday.
"I am considering it," Franklin said. "It would be hard to part with my chapeau since it was such a crowning moment in history. I would like to smile every time I look back at it and remember what a great moment it was in American and African-American history."
Franklin's hat, which was studded with jewels and featured a large gray bow, has been the focus of numerous media reports since the Jan. 20 inauguration event.
The Detroit News said if Franklin decided to donate her hat, it would be featured in a new presidential exhibit at the Smithsonian.
Aretha Franklin performs at the the 56th Presidential Inauguration ceremony for Barack Obama as the 44th President of the United States on the west steps of the Capitol on January 20, 2009. (UPI Photo/Pat Benic)
Posted By:
Monday, March 9th 2009 at 12:05PM
You can also
click here to view all posts by this author...