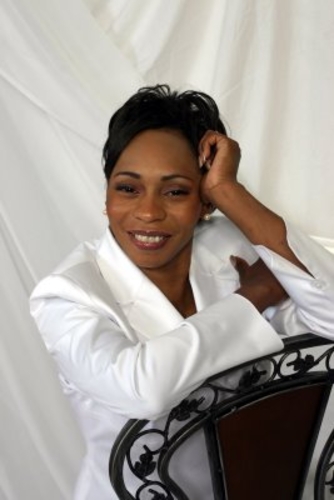 Long Island, New York – Georgia Woodbine – National Best Selling Author, Speaker & Life Coach will be showing how to Create Your Own Personal Economic Stimulus Plan on Thursday, May 21, 2009 6:30 pm – 8:30 pm at The Lutheran Church of Epiphany 35 Fulton Hempstead, NY 11550.
Rev. Charles H. Oberkehr, is the presiding Pastor and Gladys Rodriquez is the event coordinator.
Attendees will be learning: What do you do? When you don't know what to do? How can you turn your obstacles into opportunities? Get the answer to these questions and much more at live seminar with Georgia Woodbine.
Also Master Networker, Phil Andrews will be discussing the Power of Networking in these challenging times.
Topics of Discussion: Creating a Passion Plan, Managing Your Time, Mastering Your Thought Process, and Expanding Your Network.
About Georgia Woodbine: Sparking an inspirational phenomenon wherever she goes, national bestselling author/motivational speaker/life coach - Georgia Woodbine shares her experiences, secrets to success and strategies from the entertainment industry that transitioned into her successful publishing company.
Ms. Woodbine is author of National Best Selling book "How To Make Big Bucks Without Selling Your Soul", Jewels of Inspiration and Reflections: The Journey of Life, How To Choose Your Career Path: Charting Your Success and has produced life changing audio CD's "Make it Happen" and DVD's "Live By Your Design" and Fight For Your Life: How To Stimulate Your Own Personal Economy as well as other motivational, informational products that empower many in communities worldwide.
About Phil Andrews: Phil Andrews is a Master Networker and was named by the NY Report Magazine as a leader of one of the top networking organizations in the NYC metropolitan area. Mr. Andrews has been honored by the Nassau Council of Chambers of Commerce at its annual award dinner for his work with 2 Chambers of Commerce (Roosevelt Chamber of Commerce & West Indian Chamber of Commerce) as Small Business Chamber of Commerce Small Business Person of the Year.
Register online today @
http://newyorkmetroevents.eventbrite.com
To register or for more information you may contact Gladys Rodriquez at 516.481.9344 or contact us via email at philandrews2001@yahoo.com
Posted By:
Saturday, May 9th 2009 at 8:19PM
You can also
click here to view all posts by this author...